Christopher Campbell – Candidate for the CCA Board of Directors
June 3, 2023 in BFCA, BTJA, DOCS, International, MOVIES, News, TV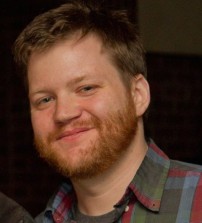 Christopher Campbell
My Fellow Members of the Critics Choice Association:
It is with great esteem for and dedication to you all that I announce my candidacy for the Critics Choice Board of Directors.
In my many years of service to the Critics Choice Association (CCA), I have been a committed leader and partner within the organization. Soon after joining the CCA in 2014, I became involved with the development of the Documentary Branch and the Critics Choice Documentary Awards (CCDAs). Since then, I have also assisted and guided nominating committees for our other awards events.
As a co-founder of the CCDAs, I spent many years cultivating what has become a very successful part of the CCA, both financially and culturally. My part in its evolution has been key to its relevance within both the documentary community and the awards industry.
I am pleased to report that the CCDAs are consistently bigger and better with each year. In many terms, this show has become one of the CCA's most prosperous endeavors.
In all this time, however, there has not been a representative on the CCA Board directly affiliated with the CCDAs. If elected, I would continue my dedication to the Documentary Branch while serving the entire CCA membership. In doing so, I look forward to utilizing my skills to consult on existing ventures and to develop other lucrative ideas.
I care deeply about the membership and the integrity of the CCA as we expand and grow. As my collaborators in the Documentary Branch and other colleagues in the organization would attest, I am always open, accessible, and dedicated in my service to the CCA. I now look forward to serving you as a member of the Board of Directors and ask for your support.
Please feel free to reach out to me with any questions about my qualifications.
Thank you,
Christopher Campbell