Kathia Woods – Candidate for Co-President of the CCA Documentary Branch
June 3, 2023 in BFCA, BTJA, DOCS, International, MOVIES, News, TV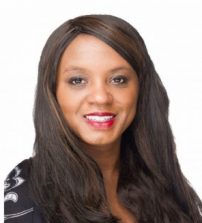 Kathia Woods
Hello, I'm Kathia Woods, and I've been a CCA member for five years, where I have served on the Nominating Committee for the Documentary Branch for the last few years.
My experience as a Brazilian-born immigrant, whose childhood was spent in Europe, can and will bring a uniquely global perspective to this position.
In running for Co-President of the Doc Branch alongside current Co-President Carla Renata, I would like to assist by…
Suggest highlighting documentary filmmakers and their projects via press conferences and/or Q&A's all year round and not just during awards season.
Tracking documentaries and doc series throughout the year in order to assist membership and Nominating Committee prior to their deliberation process for the annual CCA Documentary Awards.
Assist in preparation of the CCA Documentary Awards by bumping up awareness within the industry through established social media accounts for our branch.
As a working journalist for almost 15 years, writing for NBC News, Remezcla, Awardswatch and The Philadelphia Tribune's Arts section as their Senior Cultural Contributor, coupled with my love of docs, are just a few of the reasons I intend to serve with focused tenacity during the next two years.
I appreciate the work CCA does within the industry and wholeheartedly look forward to serving once again on the Nominating Committee, as well as, becoming your new Co-President.
Thank you so very much for taking the time to read my statement!
Kathia Woods
Cup of Soul Show: