Rick Bentley – Candidate for Co-President of the CCA Television Branch
June 3, 2023 in BFCA, BTJA, DOCS, International, MOVIES, News, TV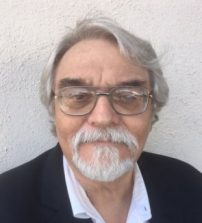 Rick Bentley
This is my official request to be considered for the position of TV Branch Co-President that has been vacated by Ed Martin. I don't expect to match what Ed did but promise to give it 100% of my energy.
I have been a journalist for 47 years with 43 of those years covering film and TV. Along with stints at the Kentucky New Era, Alexandria Daily Town Talk and Bakersfield Californian I have worked directly for the Tribune Wire Service. Most of my career was spent working in print but that eventually morphed into an online/print hybrid.
In recent years, I have been working for KGET-TV doing on-air interviews and reviews plus writing daily for their online product.
Because I have worked in print, online, on TV and in radio, I have a wide knowledge of what is needed to cover this massive industry.
I know many of you through the Television Critics Association. Please note that I have NEVER been an officer or board member with any organization. I just feel like this is the right time for me to do more.
Rick Bentley