Sammi Turano – Candidate for the CCA Board of Directors
June 3, 2023 in BFCA, BTJA, DOCS, International, MOVIES, News, TV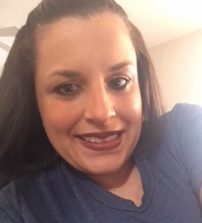 Sammi Turano
Hello, my name is Sammi Turano and I am the owner and editor in chief of TVGrapevine. I have been a member of the CCA since 2012 and served on several committees for the Real Awards, Critics Choice Awards and more. I, along with Bryan Kluger, created the Critics Choice Member Spotlight video, which was featured online prior to the 2023 CCAS. I would like to submit my personal statement to be a part of the Board.
I am a 39-year-old woman who has been working in the journalism field for the past fifteen years. It was a long, tough road, but one filled with hard work and determination. I came from humble beginnings and am continuing to work my way to the next level of my career.
Being on the Board would be an incredible honor because I not only represent the women in the field, but I also represent the underdogs who have worked hard to get to where they are today. We all have different stories, and I think mine is one of inspiration and hope.
I hope you will consider me for a position on your Board and I look forward to working with you!
—
Sammi Turano
Owner of TVGrapevine and Football in High Heels
Host of Grapevine in High Heels With Sammi on Facebook Live and YouTube
Alt email: [email protected]