Semira Ben-Amor – Candidate for Co-President of the CCA International Branch
June 3, 2023 in BFCA, BTJA, DOCS, International, MOVIES, News, TV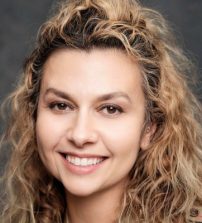 Semira Ben-Amor
I'm Semira Ben-Amor, a proud International Branch member, now asking for your consideration and support for the position of Co-President of International Branch.

With a pool of talented members representing many countries, the International Branch has huge potential! We represent many countries and have a chance to grow the knowledge of Critics Choice abroad and in the US. I have a vision for how we can bigger and stronger together.
My goals are:
* Get our awards and celebrations recognized and known across the globe. Critics Choice Awards should be seen internationally.
* International members need access to screenings, links and events – which most of us are still lacking. I'd like to make this my mission.
* Create international content to the CCA website, YouTube and Social Media, made by members of our branch. I ran a production company for 14 years while in Finland, and our clients included Warner Bros., Universal, AMC, so I have the expertise to get this initiative underway.
As well as the International Branch committee, I'm an active member of the Marketing, Women's, and Festival Committees, and served on the Super Award nomination committee. Being involved in these committees helps me understand what's happening inside our association and gives me great tools to strengthen our international community.
Thank you for your consideration.