Travis Hopson – Candidate for the CCA Board of Directors
June 3, 2023 in BFCA, BTJA, DOCS, International, MOVIES, News, TV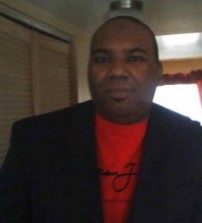 Travis Hopson
Hello everyone. Thanks for taking the time to read this. I'm Travis Hopson and I'm running to join the CCA Board of Directors. Helping to grow and improve the CCA is something I've wanted to be a part of since being accepted into the group in 2014, one of the proudest moments of my career as a film critic.
It's meant a lot to me to see the CCA reach out to a wealth of fellow critics from all across the globe, creating a diverse roster of writers and broadcasters from many different backgrounds. Things weren't always the way they are now. When I first started, it was tough to be taken seriously. Like a lot of you, I had to work twice as hard and show ten times as much personality to get noticed. As a kid who was always a bit antisocial, it was tough!
In 2008, I took a gamble and left my FBI job to start writing about movies, creating the website Punch Drunk Critics. It has become a valuable resource for moviegoers here in the Nation's Capital, and has opened up a wealth of other opportunities for me, as well. Not the least of which is becoming part of the CCA, something I never would've imagined when I started. I have been the longstanding film critic, along with my CCA friend and colleague Tim Gordon, for PBS station WETA, and have a regular Friday spot reviewing movies on channel 7 News DC. Along with writing and narrating the Reel Action video series for Joblo.com, I occasionally freelance for other outlets and have been hosting my podcast, Cinema Royale, for over a decade.
Last year, I set out to put my pop culture and genre knowledge to work as part of the Critics Choice Super Awards, and was elected a co-chair. Continuing the expansion of that franchise remains extremely important to me, and I believe there's still a lot the CCA can do to reach out to that audience and help the Super Awards reach its full potential. I hope to continue doing that as part of the CCA Board of Directors.
I hope you'll let me be a part of making that a reality. Thank you again for taking the time to read this.