November 8th, 2023
OFFICIAL BALLOT
CRITICS CHOICE DOCUMENTARY AWARDS
VOTING IS NOW CLOSED.
---
June 3rd, 2023
As mandated by the Critics Choice Association bylaws, it is time for the Board of Directors election.
Please see the links below to Candidate Statements.
Balloting information will be emailed to members on June 9 and voting will end on June 12.  Members in good standing will be able to choose up to nine candidates for the nine Board seats.  Results will be announced on June 19.
Click the names below to read, comment and ask questions to the individual candidates:
---
June 3rd, 2023
As mandated by the Critics Choice Association bylaws, it is time for the CCA Branch Co-Presidents election for the TV Branch, Super Awards Branch, Documentary Branch and International Branch.
Please see the links below to Candidate Statements.
Balloting information will be emailed to members on June 9 and voting will end on June 12. Members in good standing will be able to vote for Branch Co-President in any Branch in which they are a member. Results will be announced on June 19.
Click the names below to read, comment and ask questions to the individual candidates:
Documentary Awards Branch
International Branch
TV Branch
---
June 3rd, 2023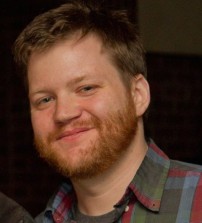 Christopher Campbell
My Fellow Members of the Critics Choice Association:
It is with great esteem for and dedication to you all that I announce my candidacy for the Critics Choice Board of Directors.
In my many years of service to the Critics Choice Association (CCA), I have been a committed leader and partner within the organization. Soon after joining the CCA in 2014, I became involved with the development of the Documentary Branch and the Critics Choice Documentary Awards (CCDAs). Since then, I have also assisted and guided nominating committees for our other awards events.
As a co-founder of the CCDAs, I spent many years cultivating what has become a very successful part of the CCA, both financially and culturally. My part in its evolution has been key to its relevance within both the documentary community and the awards industry.
I am pleased to report that the CCDAs are consistently bigger and better with each year. In many terms, this show has become one of the CCA's most prosperous endeavors.
In all this time, however, there has not been a representative on the CCA Board directly affiliated with the CCDAs. If elected, I would continue my dedication to the Documentary Branch while serving the entire CCA membership. In doing so, I look forward to utilizing my skills to consult on existing ventures and to develop other lucrative ideas.
I care deeply about the membership and the integrity of the CCA as we expand and grow. As my collaborators in the Documentary Branch and other colleagues in the organization would attest, I am always open, accessible, and dedicated in my service to the CCA. I now look forward to serving you as a member of the Board of Directors and ask for your support.
Please feel free to reach out to me with any questions about my qualifications.
Thank you,
Christopher Campbell
---
June 3rd, 2023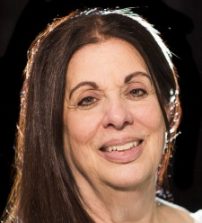 Paulette Cohn
Thank you for taking the time to read this – especially for those of you who do not know me – to help you decide if you would like to cast your vote to reelect me to a second term on the Board of Directors of the Critics Choice Association.
One of my main functions on the Board over the past two years has been to represent the TV members as the majority of my fellow Board members are in the film division. Not that I, like several others, don't cover both TV and film, but I did join as a Broadcast Television Journalists Association (BTJA) back in 2014 or 2015. I think it's important for the Board to have representation from all the divisions of CCA.
During my time, I have been an active member, serving as chairman of the Limited Series and Movies nominating committee for the past four or 5 years, and also serving as a nomcom member for the Real TV Awards, as well as making sure to publicize the events as much as possible on social media.
If I were to be reelected, I would continue my efforts on behalf of CCA, helping to build on the success of the past several years, which has seen the addition of the Real TV Awards, the Documentary Awards and the Super Awards, as well as several cinema celebrations.
Even though this past two year has seen three women join the Board, it is important to keep that representation, so in electing me, I not only speak for the TV journalists, but also women. And along that line, one of my duties as a Board member has been to oversee the Women's Committee, which is one of the most active committees in CCA. Not that I can take credit for all their hard work. But the Women's Committee has done excellent work this past year, including the inauguration of the SOFEE seal, which recognizes outstanding new films and television series that illuminate the female experience and perspective.
You can also count on me to work hard to expand the goals of the organization and look for new ideas and ways to increase our esteem as a group.
We also need vision for the future to help grow a strong but also respected organization. We are off to a good start with our close to 500 diverse members, and now is the time to get more recognition for the Critic Choice Awards, which have more substance to them than the Golden Globes. Our voting membership is larger, more respected, more thoughtful, and more diverse, so this could be the time for a step up.
If elected to our Board of Directors, I will bring with me my 20-years of experience writing extensively on the entertainment industry, covering TV and films for Parade magazine, Parade.com, Monsters & Critics, FOX411, Biography.com, TV Insider, Paste, ETonline, and more. Much of my time has been spent freelance, so I have also had to develop a sense for business as well.

Prior to that, I worked as a publicist at independent PR firms representing film and TV clients, and spent five years as the publicist for Days of our Lives, even co-authoring Cooking with Days of our Lives. My experience as a publicist will be of benefit as a Board member in the CCA's coordination with networks, studios, and independent publicists as I understand how they think!
In closing, if you vote for me, I will do my best to live up to the endorsement from Joey Berlin, TV President Ed Martin, and the current Board members, who saw fit to back my nomination.
---
June 3rd, 2023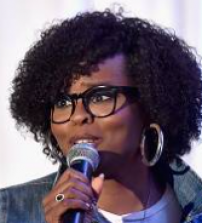 Jacqueline Coley
After two years of serving as a board member, I am incredibly proud of our work. We have had struggles, and some lessons were learned, i.e., award show seating. Still, we have had huge wins, including navigating a pandemic with fiscal care with minor losses thanks to a genuine team effort across several departments. I am grateful to be a small part of that.
With more storm clouds on the horizon from the current writers' strike with likely more union partners to come, industry instability, technological threats, and the shifting landscape of award shows, these challenges call for thoughtful and careful consideration – something I believe brings to the CCA and wish to continue. Coming from a business background, I believe in prioritizing fiscal responsibility. And my primary contribution is working within the compensation committee to maintain transparency and fairness in compensation and expenditure. We have witnessed scandals in other organizations that have caused embarrassment. Our avoidance of such larger issues is no accident but a reflection of our incredible membership, vendors, partners, and our board.
Our organization is filled with outstanding achievements, too many to shout about. Still, I want to highlight our newsletter, end-of-year celebrations, member spotlight, social media, and broadcast deals – particularly the members who were intrinsically involved in their success and execution. That being said, I appreciated and enjoyed working with every board member. I sincerely hope I can continue, but I eagerly welcome the new additions and look forward to working with you in any way.
Thanks again, and I'll see y'all at the movies.
---
June 3rd, 2023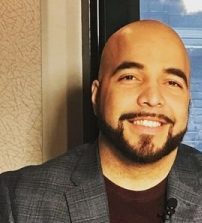 Clayton Davis
Hello Critics, Journalists, and Writers,
I'm writing to formally announce my candidacy to run for re-election for the Board of the Critics Choice Association.
Over the past two years, I've served as secretary of the Board and streamlined processes and procedures that have made the organization effective and communicative with its membership. I've also been an integral part of bringing about reforms such as consistency to our voting practices to ensure our nominations and winners remain unimpeachable in the eyes of the public.
I've also served as the programmer for the Celebration of Latino Cinema & Television, with the first year being virtual due to the pandemic and our first in-person that honored Guillermo del Toro, Jenna Ortega, Gina Torress, Laz Alonso, and many from the Latino community who are so painfully overlooked in this industry.
I am excited and hopeful for our organization's future and recognize we have more work to do. Seeing the expansion of leadership in each of the individual branches was something I felt strongly about seeing, and I have loved seeing the multiple committees s communicate and thrive.
I know the difficulty of finding representation in our entertainment industry. As one of the few journalists of color at a major trade publication, being able to support all of our underrepresented voices has been my core mission in this business. I want to continue to advocate for everyone and ensure we can all thrive.
I hope to continue to serve you on this mission, and as always, I am available to anyone with questions.
Good luck to all my fellow co-board running mates, and the members who are also throwing their hats into the ring.
Sincerely,
Clayton Davis
Senior Awards Editor, Variety
---
June 3rd, 2023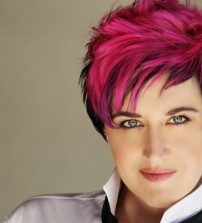 Grae Drake
As I see it, my first term on the board was like both Fast and the Furious and 2 Fast 2 Furious. Some ups, some downs; all family. If reelected, I hope to Tokyo Drift my way into more forward momentum for the CCA.
My primary concern was creating more transparency between members and the board. My biggest accomplishment to this end is creating your weekly CCA newsletter. In it, we share calendars of important dates, pressing membership concerns, CCA-exclusive events, members' personal passion projects, and even just lighthearted CCA-based trivia to give you a better idea of how spectacular and prescient our organization has been over the years.
Additionally, I wanted to amplify the organization's voice on social. I supported the creation of a team, and we've seen our engagement increase to millions of impressions for events. I wanted to highlight our excellent members, which we do in the newsletter through the Membership Spotlight feature. Our scholarship program needed reinvigorating, and I'm excited that we voted to do just that at our recent May meeting. And finally, I wanted to make CCA membership even more valuable through educational events, and the first one is scheduled on June 6th, thanks to Lisa Johnson Mandell and her mighty team.
This year's CCA big show was one of our best rated and most fun, and I'd like to continue to address member seating concerns. We need more more defined systems and channels for member ideas, concerns, and comments. I understand that some of our non-coastal members can feel overlooked, but with Covid drawing to a close, I'd like to see more events in parts of the country that aren't LA and New York, like special screenings and meet ups. I want to work with you on ways that members in your area can feel included. But mostly, I look forward to continuing to take your calls and connect with you about all things CCA.
You were looking for someone who would get on the board and make some positive changes, and I believe I've done that. And now I'm drunk on my own power and I'd like to ask you to help me do it for two more years.
Thanks for the last two years.
Grae Drake
---
June 3rd, 2023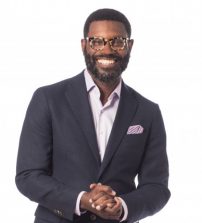 Shawn Edwards
First off, thank you for allowing me to represent the 600 plus members of the Critic's Choice Association for two-terms. It's truly been an honor and a privilege and something I do not take lightly.
I've been a member since 2001 and have worked extremely hard for the betterment of the organization for years, way before becoming a board member. My commitment to the CCA is locked-in. It's in my DNA.
The past two years as a board member I have worked super hard and accomplished a lot for the CCA and it's members. I am extremely proud of our diversity initiatives. The 'Celebration' concept which I created in 2014 has grown. We now produce four fantastic 'Celebration' events that represent our Black, Latino, Asian and LGBTQ+ constituencies. The events have also given members a chance to participate as programmers, producers, writers and presenters.
I am also proud of the growth of our social media platforms and creation of our new digital direction. I have pushed for a long time to elevate this aspect of the organization. Our new plan of attack is working thanks to the team we now have in place. The success of our social media team led by Lisa Waters was featured twice in Variety for their record breaking coverage of the Critic's Choice Awards in 2022 and 2023.
As a member based in Kansas City, Missouri I have a tremendous understanding of the challenges our members face who are based in medium and small size markets in terms of gaining access to content and screenings. This is a high priority issue that I pledge to work on with a greater focus. The same holds true for our international members who have unique challenges that need to be adjusted and fixed.
Another of my goals in the next two years is to increase the globalization of our brand. This includes working more directly with the international branch in terms of promoting our shows and brand around the world. Also another priority on my list is to secure broadcasting deals for the four 'Celebration' events particularly in international territories. Sure, COBC is broadcast nationally but there is no reason why it shouldn't be broadcast in Africa and Europe. Monetization of our events and content has to be a top priority.
I will also work more directly with the film festival committee. Committee chair Anne Brodie and I will work together to create bold new strategies and creative programming where CCA is more visible and included at major film festivals. We will also create a plan for members who are part of smaller regional and local festivals to incorporate the CCA at those festivals. 
Finally, congrats to the Marketing and Promotions committee and committee chair Hillary Atkin. The members of this committee have kicked ass the past four years. They have elevated the committee way past what I initially thought it would become when I pitched the idea to create it back in the day. Bravo!
This all seems like a lot and it is. However, many of these initiatives have already begun and if you support me and my candidacy for the board they will all continue to move in the right direction — I promise.
I'm focused, driven and unafraid to push for the betterment of the CCA and it's members. Let's join forces and work together. And if I have missed anything pleases feel free to let me know. Let's go!
Thanks for your support,
Shawn Edwards
---
June 3rd, 2023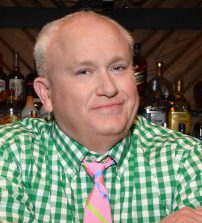 Bud Elder
My name is Bud Elder. The first movie I ever reviewed was "Young Frankenstein" when I was 16. And I've never stopped. Currently I share my humble opinions on the 34 stations along the Sooner Network of Radio Stations in Oklahoma, Texas and Kansas.
I think I'd be a good addition to the CCA Board.
And I'm dang proud of being in the CCA. It's like going to a strange planet and meeting a group of aliens just like yourself. This is true – I've really loved meeting all of you when we cross paths. I read what you write and watch when I can find you.
I'm running for this reason – while I love my colleagues on both coasts, maybe it's time to add a board member from the "flyover states." We sort of live a different life here. We usually must beg for attention from studios and we're somewhat of an afterthought. A board member from this region might really help the situation.
Even though I'm from a small state in the southwest, I know the film business extremely well. I was the longtime Oklahoma Film Commissioner and have worked with studios for many years. I founded a technical film school and have placed my students all over Hollywood.
And it seems as though I'm a professional board member. I serve on the State Library Board, the State Arts Council, the Oklahoma Merit Protection Commission and all the university film boards in the state. I know how to collaborate and how to shut up when meetings are held.
My best friend, until his recent death, was Gray Frederickson, Academy Award winner for producing "The Godfather Part II." Gray was a Hollywood fixture who produced many other film classics. Because of him, I have had access to everyone from "A" list stars and directors to studio heads. I know very well all the players in the recent series "The Offer," from producer Leslie Grief to subject Al Ruddy.
Heck, I even just produced a movie in which I also acted. "Second Chances" is on Amazon and I have truly learned the plight of getting an independent film produced, promoted and distributed.
I feel honest film reviewing holds a very important place in today's economy. Unlike the Depression, when movies were an inexpensive way to forget the troubles of the day, movie-going today is a major decision for families on a tight budget. That I can offer a little insight into what might be worth their time and money makes the work worthwhile.
I'd love your vote. And am thrilled for the opportunity.
---