Member Profile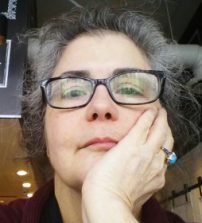 Andrea Chase

Primary Outlet:

PRX (Behind the Scenes)

Additional Outlets:

KillerMovieReviews.com

Website:

Twitter:

Biography:

Andrea Chase has been reviewing movies on radio, television, in print, and via the internet in the San Francisco Bay area for over 20 years. After moving there from Louisiana many years ago, she received her film education the way nature and the Lumiere Brothers intended–in movie theaters, both the mainstream venues that showcased the latest from Hollywood, and the art houses that were more numerous in days gone by. Armed with that grounding in current and classic cinema from all over the world, from the silents to the latest cutting edge indie flick, she has made it her mission to make the world a better place for film lovers.