Member Profile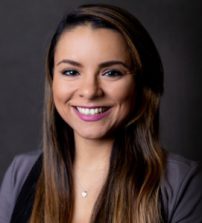 Alexandra Nunez

Primary Outlet:

Teleonce (Channel 11)

Additional Outlets:

La Mega 106.9 WMEG-FM

Website:

Biography:

Alexandra started having her film reviews published in Primera Hora, the second highest circulation newspaper in Puerto Rico, and gained experience doing a weekly segment on Puerto Rico's channel 18, Informe79. Her contribution to various outlets (print, radio and tv) led her to participate in various press junkets and interview well-known actors, and filmmakers. Currently, Alexandra has a weekly TV segment on Las Noticias, Teleonce, as well as a weekly radio segment on La Mega's Lunch Break 106.9 FM, Puerto Rico's #1 radio station, and continues collaborating with different outlets in Puerto Rico.