Member Profile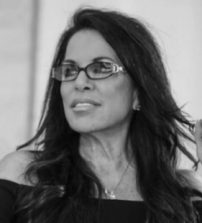 Ann Shatilla

Primary Outlet:

Hollywood Trend Report (Radio, TV, and Website))

Additional Outlets:

Hollywood Lifestyles AP TV News / Horizons

Website:

Biography:

Ann Marie Shatilla lives and works in Los Angeles and left Canada in 1996 after a successful television and radio broadcasting career to become the News Anchor at KCOP TV, Los Angeles UPN Network. She also created, produced, wrote and hosted a weekly half-hour entertainment show on KCOP. During this time Ann received 5 Emmy nominations and won an Emmy Award for "Outstanding Entertainment Coverage". She later reviewed movies across Canada for the Global Television Network from Hollywood. She is currently the L.A. movie critic and Hollywood business news reporter for CFRB Radio, Toronto. Ann also contributes to other radio, TV and print outlets. Ann is also a member of the Screen Actor's Guild. As veteran Executive Editor of HollywoodTrendReport TV and HollywoodTrendReport.com and for her TV news reports that are fed globally to the Associated Press Television News for the lifestyles division of the AP (Horizons) out of Los Angeles, Ann covers news out of Hollywood remaining on the hourly pulse, dealing with publicists, managers and agents to book TV, radio and web stories daily. Ann is also a requested public speaker and senior Media and Business Strategic Communications consultant.