Member Profile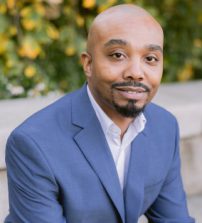 Anthony Whyte

Primary Outlet:

https://www.themovieblog.com

Additional Outlets:

https://www.youtube.com/@Themovieblog

Website:

Twitter:

Facebook:

LinkedIn:

Biography:

I'm a seasoned film critic with over two decades of experience, hailing from the vibrant cultural hub of the Brooklyn, New York. My journey in film criticism began with my creator-owned website, where I honed my craft before contributing to The Movie Blog. As a lifelong lover of cinema, I've dedicated my career to analyzing and celebrating the art of storytelling on the silver screen. I have a penchant for sci-fi, superhero, drama, and comedy genres, and I aim to make my coverage both insightful and entertaining. I bring a unique perspective to film analysis that draws from my diverse background and an occasional touch of corny humor. I look forward to continuing my cinematic journey and sharing my passion with audiences worldwide.