Member Profile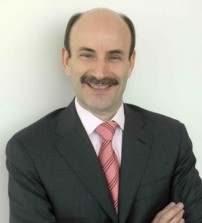 Tom Brook

Primary Outlet:

BBC Talking Movies (BBC World News)

Additional Outlets:

BBC America (Anglophenia), BBC News

Website:

Biography:

Contact Information Tom was born in Ladbroke Grove in London in 1953 and studied at Cambridge University where he received an MA in Economics. In 1980 Tom moved to New York where he took a post as the current affairs producer and subsequent reporter for BBC Radio. One of the first major stories Tom covered in the U.S. was the shooting of John Lennon on 8 December 1980. He was the first British correspondent to report live from the scene shortly after Lennon was shot. Some fun facts about Tom: His first official BBC job was as a producer on the Today Programme From 1985 to 1998 he was the US correspondent for the BBC's main cinema program presented by Barry Norman on BBC ONE. In January 1999 Tom began presenting Talking Movies - BBC World's flagship cinema review and magazine show. It can currently be seen in almost 300m homes, giving it the biggest audience reach of a weekly cinema show. On Talking Movies he has interviewed most of the top actors and directors in contemporary cinema. Tom Cruise, Tom Hanks, George Clooney, Hugh Jackman, Jim Carey, Mel Gibson, Robert De Niro, Sir Ben Kingsley, Peter O�Toole, Dame Judi Dench, Julia Roberts, Reese Witherspoon, Kate Winslet, Nicole Kidman, Meryl Streep, Ang Lee, Ron Howard, Olive Stone, Steven Soderbergh and Martin Scorsese have all appeared on the program. For the past 25 years Tom has attended nearly all the Oscar ceremonies routinely reporting live from the red carpet for major BBC news programs. Each year Tom reports from the Cannes, Toronto and Sundance Film Festivals.