Member Profile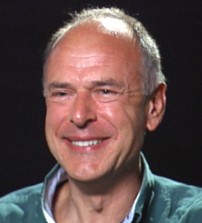 Claude G. Budin-Juteau

Primary Outlet:

Co-President, International Branch CCA

Additional Outlets:

TV5Monde/France Television 2

Website:

Twitter:

Facebook:

LinkedIn:

Biography:

A film journalist since 1992, Claude Budin-Juteau studied Film and Television at the University of California in Los Angeles, where he graduated with an MFA. Born in Paris, France, he lived in England and Canada before coming to California where he became a US citizen in 1997. For nearly 10 years, he was the supervising producer of "Hollywood 26", a bi-weekly show providing an in-depth look at the movies made in Hollywood. It was broadcast on the cable divisions of Canal+ in twelve different countries. Claude then became the film correspondent of TF1 France, before joining France Television 2 where he is now a frequent contributor as a journalist and critic of American films on the daily morning show "Télématin", that airs in the US on TV5 Monde. Having worked as a freelance producer for E! Entertainment, he also continues as an independent documentary filmmaker. Claude is a member of the Academy of Television, Arts & Sciences and the Motion Pictures Association of America. He lives in Santa Monica with his wife, his son and three squirrels that have made the garden their own.