Member Profile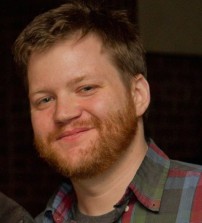 Christopher Campbell

Primary Outlet:

Vice President Documentary Branch and Submissions, CCA| Nonfics

Additional Outlets:

Nonfics.com, FilmSchoolRejects.com

Website:

Twitter:

Facebook:

LinkedIn:

Biography:

Christopher Campbell is the managing editor of Nonfics and a freelance writer and editor for Film School Rejects, Movies.com and Fandango and is a regular contributor to Thrillist and Oz Magazine. In the past he has contributed to Indiewire, MTV News, Movieline, Paste Magazine, RogerEbert.com, Moviefone, Spout, Documentary Magazine, Cinematical, Screen Crush, Pajiba, First Showing and The Documentary Channel Blog. He began writing film criticism and covering film festivals for a zine called Read, back when a zine could actually get you Sundance press credentials. Since then he has received a Master's degree in Cinema Studies from NYU, where he concentrated on nonfiction film.