Member Profile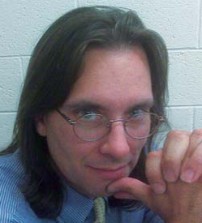 Charles Koplinski

Primary Outlet:

CBS 58 - Racine (CBS Affiliate)

Additional Outlets:

MIXX 94.5 FM - The Illinois Times (Springfield, IL.) - The News-Gazette (Champaign, IL.)

Website:

Biography:

Though he had his first critical thoughts about film when he was 8 years old, Chuck Koplinski had to wait 20 years before putting his opinions in print. Having established himself with various independent newspapers in East Central Illinois, Chuck joined the Illinois Times in Springfield, where he has been writing since 1998. Branching out into other media, he has been delivering weekly film reviews for the CBS affiliate WCIA and the FM radio station MIX 94.5 since 2005. Additionally he has been writing for the News-Gazette in Champaign, Il. since 2007.