Member Profile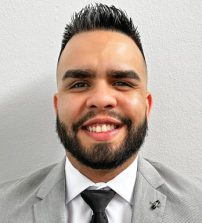 Dennis Dávila

Primary Outlet:

Periódico La Perla del Sur

Additional Outlets:

La Oficina Geek, TeleOnce, Magic 97.3 FM, Éxitos 96.5 FM

Website:

Twitter:

Facebook:

Biography:

Dennis has had a deep interest in the world of movies since his childhood. His father played a pivotal role in nurturing this passion by taking him to rent movies every weekend. In 2019, Dennis decided to channel his love for cinema by creating his own platform called "La Oficina Geek." Today, it stands as one of the largest independent outlets in Puerto Rico, with more than a million followers, reaching millions of people who share his enthusiasm for the silver screen. Fast forward three years, and Dennis has expanded his reach even further. He now writes for one of Puerto Rico's most esteemed newspapers, "La Perla del Sur." Additionally, he hosts a weekly radio segment on one of the island's most popular stations, Magic 97.3 FM. Dennis's influence extends beyond Puerto Rico as he hosts a second radio segment in Orlando, Florida, on Éxitos 96.5 FM. In a recent and notable achievement, Dennis has become the official film critic for TeleOnce, a prominent broadcast channel in Puerto Rico. This role not only solidifies his status as a respected voice in the world of film critique but also provides him with a platform to reach a diverse and engaged audience. Dennis's career in the world of cinema and journalism has been truly remarkable. Over the last four years, he has had the opportunity to interview many actors and production teams from the global film industry, making each experience a blast. Without a doubt, Dennis's journey in the world of cinema has been one of continuous collaboration, learning, and enjoyment. This vibrant art form has provided him with countless stories to cherish and share with others. As he looks ahead, it's clear that this is only the beginning of a long and exciting journey.