Member Profile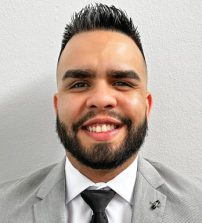 Dennis Dávila

Primary Outlet:

Periódico La Perla del Sur

Additional Outlets:

La Oficina Geek , Magic 97.3 FM

Website:

Twitter:

Facebook:

Biography:

Dennis since childhood had a great interest in the world of movies and thanks to his father, who took him to rent them every weekend, he was able to find a passion for this art at an early age. In 2019 Dennis decides to create his own medium, La Oficina Geek, which is currently one of the biggest independent outlets of Puerto Rico. Three years later through this outlet, he reaches millions of people who share the same passion for cinema. Dennis currently writes for one of Puerto Rico's most prestigious newspapers, La Perla del Sur and also has his weekly radio segment on one of the island's most popular stations, Magic 97.3 FM. Collaborating with these outlets, he has managed to participate in press conferences as well as press junkets with production teams and casts from the world of cinema. There is no doubt that Dennis will continue to collaborate, learn and enjoy the world of cinema that has given us thousands of stories to treasure.