Member Profile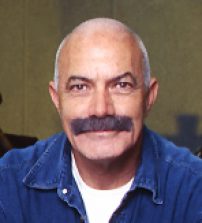 Emanuel Levy

Primary Outlet:

Financial Times; www.EmanuelLevy.com

Additional Outlets:

Filmmaker magazine, National Public Radio; Time of Israel

Website:

Twitter:

Facebook:

Biography:

I belong to a small group of scholars who have juggled two careers as film professor (Ph.D. Columbia Univeristy) and film critic (formerly senior critic for Variety, chief critic of Screen International, and now chief critic-editor of the website EmanuelLevy.com, which the LA Times described as "one of the most cerebral and erudite sites," and the NY Times as "one of the best predictors of the Oscars." A three-year president of the LA Film Critics Association, I am the only critic in the US who belongs to all six critics groups, including BFCA, Hollywood Foreign Press, National Society of Film Critics, New York Film Critics, Los Angeles Film Critics, GALECA, Fipresci, Cinema for Peace. I have served on the grand jury of 58 international film festivals, including Cannes, Venice, Berlin, Hawaii, San Francisco, Vancouver, Palm Springs, and Sundance. I am the author of 9 film books, including All About Oscar: History and Politics of the Academy Awards; Cinema of Outsiders: The Rise of American Independent Film; John Wayne and the American Way of Life; George Cukor; and the first biography of Vincente Minnelli, which came out in 2009 by St Martins. My latest book is Gay Directors/Gay Films: Almodovar, Terence Davies, Todd Haynes, Gus Van Sant, John Waters. I have spent the best moments/hours (depending on the film) of my life in the dark at movie theaters--call it Awake in the Dark lifestyle.