Member Profile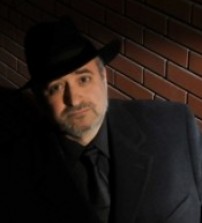 Fiore Mastracci

Primary Outlet:

"Outtakes with Rex Reel"

Additional Outlets:

Verizon Fios, YouTube, Parler, Rumble, Gab, MeWe

Website:

Facebook:

Biography:

FIORE MASTRACCI began reviewing films in the early 70's. His column, 'Outtakes' first appeared in several local newspapers and then made the transition to radio. In 1988, the show moved from radio to cable television where it has been a staple in the Pittsburgh market. He has garnered numerous local cablecasting awards and several national awards for his endeavors with "Outtakes".