Member Profile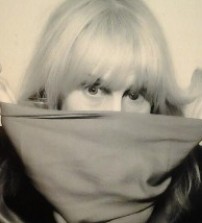 Gayl Murphy

Primary Outlet:

GMP (Gayl Murphy Productions)

Additional Outlets:

BBC News; Showbiz Reporter

Website:

Twitter:

Facebook:

LinkedIn:

Biography:

INTERVIEWED 15,000+ CELEBRITIES and NEWSMAKERS! One of the 1st SHOWBIZ reporters to broadcast LIVE from China...TWICE! MEDIA OUTLETS now/then: ABCNews, SKYNews, BBC News-TV, BBC Radio: 5LIVE, The World Service, BBC/Asia, Newsday, BBC/Ireland, E!, ABC-TV OZ, The LIQUIDNews, HelloTV, KLOS, KABC, KROQ, KWST, KFWB, SIRIUS, AOL, APRadio, SWNetworks, Reelz Channel, MCM Networks OZ and UK, CFOX, Radiorg, TalkSPORT and more...