Member Profile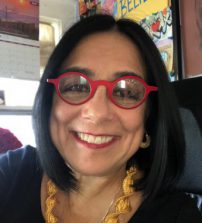 Jacqueline Cutler

Primary Outlet:

Membership, Critics Choice Association

Additional Outlets:

Emmy magazine, MediaVillage, (NY) Daily News

Website:

Twitter:

Biography:

Jacqueline Cutler's work in journalism began as a police reporter in Manhattan. Over the years, she has covered politics and government (local and a state capitol), education, worked on rewrite desks and investigated corruption. About 20 years ago, she switched from news to features and has covered television for many print and online sites. She's been married for decades to a film critic, is the mother of two, takes in rescue dogs, has an affinity for dead languages, the Yankees and will sing along to Ethel Merman if anyone asks. No one ever does.