Member Profile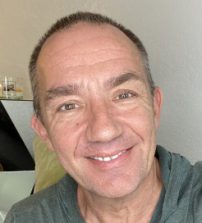 Jean-Philippe Darquenne

Primary Outlet:

Cine Télé Revue (Belgium)

Website:

Twitter:

Biography:

Between the early 90s and the early 2010s, Jean-Philippe Darquenne has been the busiest entertainment journalist in Wallonia, the French-speaking part of Belgium. He worked for almost all the publications there and also hosted several tv shows both in public and private networks RTBF and RTL-TVI. Ten years ago, he decided to make a big change and settled down in Los Angeles, where he's been, since then, the Hollywood correspondent of number 1 publication "Cine Télé Revue"!