Member Profile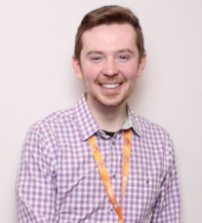 Jackson Murphy

Primary Outlet:

Lights-Camera-Jackson.com

Additional Outlets:

AnimationScoop.com, Cultjer.com, "2 Fast 2 Films Podcast"

Website:

Twitter:

Facebook:

LinkedIn:

Biography:

Jackson Murphy (a.k.a. Lights Camera Jackson) is an Emmy Award-winning movie critic, interviewer, host, writer, producer and media content entrepreneur. He began his career reviewing films in 2006 at the age of 7 1/2 and since that time has appeared on numerous national and international TV, radio and online shows, including "The Tonight Show", "Today", "Ebert Presents: At the Movies", "Fox & Friends" and "The Morning Show" (Australia). In 2011, Jackson became the youngest member of the Critics Choice Association. He is the film critic for Lights-Camera-Jackson.com and Cultjer.com and is the lead reporter for AnimationScoop.com. He also currently hosts the "2 Fast 2 Films" and "LCJ Q&A" Podcasts and weekly YouTube show "LCJ LIVE". Jackson has been profiled in Variety and on "VICE". His reviews have been broadcast in the Albany, NY area over the years on WRVE-FM, WGNA-FM, WFLY-FM, YNN-TV, and WDDY-AM. In 2022, Jackson wrote his first book, "My Very Rocky Christmas", inspired by true events from his childhood.