Member Profile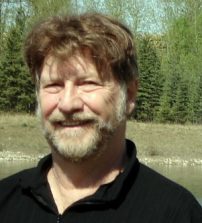 Louis Hobson

Primary Outlet:

formerly Sun Media (Toronto)

Additional Outlets:

XL103; City TV (Calgary); CTV; LIVE 88.5; Talk Radio with Gary Doyle (Ontario)

Biography:

Louis B Hobson has been reviewing film and theatre in Calgary for more than four decades. He is currently the sole theatre reviewer in Calgary for both the Calgary Sun and the Calgary Herald. He is the only Calgary based film reviewer whose Friday reviews run live weekly on City TV's Breakfast Show, CTV Morning Show and CTV Noon Show. He is also the film reviewer for 85-LIVE-85 radio in Ottawa.