Member Profile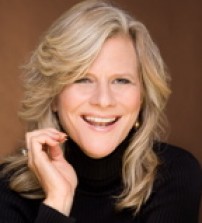 Lisa Johnson Mandell

Primary Outlet:

Cumulus/BBC Radio

Additional Outlets:

AtHomeinHollywood.com

Website:

Twitter:

Facebook:

LinkedIn:

Biography:

As an award-winning journalist and author, Lisa gives news and reviews of television and film, as well as celebrity lifestyle. Her work has been featured on networks including ABC, CBS, NBC, Fox, PBS, HGTV and the BBC, and in publications such as The Wall Street Journal, The New York Times and The Los Angeles Times. She has written three books, published by St. Martin's, Simon & Schuster and Hachette, has launched several entertainment websites for major corporations, and has been employed by Yahoo, AOL, HGTV and News Corp. She is currently the the Founder/Editor-in-Chief of entertainment website AtHomeInHollywood.com, and can be heard every Friday on Cumulus radio stations throughout the US, and on BBC radio, and on the Fox News feed.