Member Profile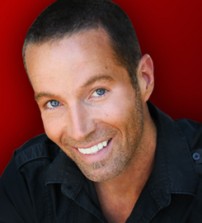 Mark S Allen

Primary Outlet:

ABC10 CRITICSCHOICE.com

Additional Outlets:

TEGNA Stations group; AFN Global

Website:

Twitter:

Facebook:

LinkedIn:

Biography:

Mark S Allen is a 7 time Emmy Award Winner and was host of SHORT ATTENTION SPAN THEATER an award winning live daily how on Comedy Central.  He was producer and host of the Emmy Award winning Mark At The Movies on Reelz Channel as well it's successor EXTRA BUTTER tv which also recently won a 3rd Emmy.  He began his TV career alongside Lisa Ling on the syndicated show SCRATCH, and is also a feature film writer, director and producer.  His movies include the Kevin Pollak-Mena Suvari thriller APParition, the Jerry O' Connell Comedy BALLBUSTER, and the inspirational MMA film NOTORIOUS NICK starring Cody Christian and Elizabeth Rhom.  Mark lives eats and breaths movies and has been Mark Zuckerberg's guest at the Facebook campus on numerous occasions to host celebrity movie screening Q&As and has done the same for two California Governors.