Member Profile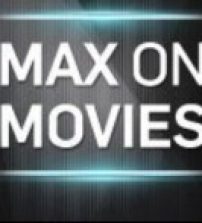 Maxamillion Foizey

Primary Outlet:

550 KTRS AM radio St. Louis, Missouri

Additional Outlets:

http://www.zekefilm.org/max-on-movies/

Website:

Twitter:

Biography:

A writer for Zekefilm.org, Max is a member of the Broadcast Film Critics Association and the St. Louis Film Critics Association, and has interviewed more than 300 people in the film industry, from writers to composers, actors to directors. Max has worked as a professional film critic since 2004 and has hosted the award winning radio show 'Max on Movies' since 2006. In addition to writing for ZekeFilm.org, you can hear Max review movies and talk pop culture news on KTRS radio in Saint Louis and KMBZ radio in Kansas City, Missouri.