Member Profile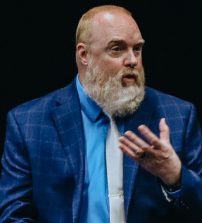 Noel Manning

Primary Outlet:

Meet me at the Movies

Additional Outlets:

Screen Scene, WNCW, WGWG, C19 TV, Elementsofmadness.com

Website:

Twitter:

Biography:

Film, television, music and pop culture journalist since 1989. Host for Meet Me at the Movies (C19 TV - Shelby, N.C.), and co-host for Screen Scene on NPR affiliate WNCW. Manning interviews artists and entertainers, and has served on the nominating committees for award's shows for film, documentary, and television. He is on the North Carolina Film Critics governing committee and has worked with the Arts and Faith Ecumenical Film Jury. Manning is a contributing partner to Elements of Madness. Member of the Critics' Choice Association, Online Film and Television Association, Southeastern Film Critics Association, the International Press Academy. Manning has over two decades of experience as an adjunct professor of film & communications studies, and is co-founder of the Real to Reel Film Festival (1999). Manning worked on the Oscar-winner Last of the Mohicans; he's produced award-winning documentaries including one on independent filmmaker Earl Owensby, and he's served as a consultant for indie filmmakers and film fests.