Member Profile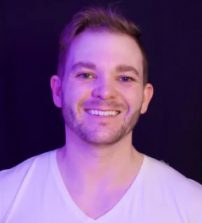 Patrick Beatty

Primary Outlet:

Patrick Beatty Reviews

Additional Outlets:

ABC4 Good Things Utah

Website:

Twitter:

Biography:

Patrick Beatty has been reviewing films for over seven years, both for his own platform, PatrickBeattyReviews.com, and as a broadcast film and TV critic for ABC4 Good Things Utah. Patrick has participated in many festivals, including the Sundance Film Festival, South by Southwest, and The Tribeca Film Festival, where he has reviewed various films and conducted celebrity interviews at red carpet events. He has also served as a moderator and panelist at FanX Salt Lake Comic Convention. In October 2020, Patrick was invited to start a movie reviews segment on ABC4 Good Things Utah called 'Friday Films', which has been growing ever since.