Member Profile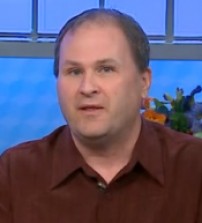 Paul Hall

Primary Outlet:

Common Guy's Film Reviews

Additional Outlets:

KMOX; FOX 6 Real Milwaukee, Weekends Around the Northwest (8 stations), syndicated print reviews for NTVB Media, DVD Column for TV Weekly

Website:

Twitter:

Facebook:

Biography:

Paul has been doing radio work for over 15 years and is currently heard on radio stations in many cities throughout the US including St. Louis, Milwaukee and Seattle. He has been featured with regular appearances on the television show "Real Milwaukee" since that show launched in 2010 on the Milwaukee FOX affiliate. His blog at http://commonguyfilmreviews.blogspot.com features his newest reviews, interviews and commentary for folks to keep up with what is new in theaters and on DVD. The Home Screening Room shines a light on DVD releases for the week. (The big and the not so big included). He writes a weekly DVD/On Demand column for TV Weekly and is syndicated through NTVB Media for a weekly print review in newspapers across the country.