Member Profile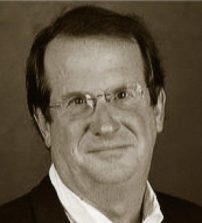 Pete Hammond

Primary Outlet:

Film Branch President, Critics Choice Association

Additional Outlets:

Deadline Hollywood, Movieline, KCET Screening Series, UCLA Extension Sneak Preview

Website:

Biography:

PETE HAMMOND is currently chief film critic for Deadline Hollywood. For the past eight years he has also been Awards Editor and Columnist for Deadline  (previously he was doing a similar column for  the Los Angeles Times/"The Envelope"). He served as film critic for Boxoffice Magazine, Backstage Magazine,  Hollywood.com, Movieline and for Maxim magazine (for three years) and was a frequent contributor to Variety.  He is in his seventeenth year as host of the KCET Cinema Series in Los Angeles, and UCLA extension's Sneak Preview for the past ten years. He can also be seen hosting the TV series showcasing classic films "Must See Movies" every Friday night and Saturday afternoon on KCET. He has hosted panels at AFI Fest, the Santa Barbara Film Festival, Palm Springs International Film Festival,  Los Angeles Film Festival,  Mill Valley Film Festival, CineVegas, San Francisco Film Festival, and Cannes Film Festival, and has interviewed top stars and filmmakers at screenings for such groups as SAG, DGA, BAFTA, and WGA. He has held  producing positions at Entertainment Tonight, Extra,   Access Hollywood, the Arsenio Hall Show(as well as being a writer for the show), the Martin Short Show, and the AMC network. He is the recipient of five Emmy nominations for his TV writing and is the winner of the 1996 Publicists Guild of America's Press Award and is only the second journalist in the organization's 50 year history to receive the award twice winning again in 2013. He also served on the Board of Governors for the Academy of Television Arts & Sciences representing writers for six years.