Member Profile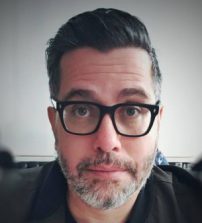 Rodrigo Salem

Primary Outlet:

Folha de S. Paulo (Brazil)

Additional Outlets:

Desafiador do Desconhecido

Website:

Twitter:

Facebook:

Biography:

Rodrigo Salem is a Brazilian entertainment journalist and critic based in Los Angeles since 2013, where writes for Folha de S. Paulo, the best-selling newspaper in Brazil. Working in the industry for more than 20 years, he was the editor-in-chief of SET, the main movie magazine in Brazil, and the co-founder of GQ, the Brazilian edition of the most successful men's magazine in the world. As a correspondent writer for Folha de S. Paulo, he's covered The Oscars and all the majors festivals such as Cannes, Berlinale, Venice and Toronto. He's also a long-standing member of the Motion Pictures Association (MPA).