Member Profile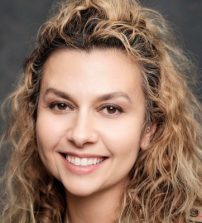 Semira Ben-Amor

Primary Outlet:

Co-President International Branch, CCA

Additional Outlets:

Katso, Helsingin Sanomat, Ilta Sanomat, Episodi, MTV Finland

Website:

Twitter:

Biography:

Semira Ben-Amor has been working as a Television Producer, TV-host and Journalist for all the major TV channels in Finland for more than 25 years. She lives in Los Angeles and also runs her own production company that has produced numerous TV-shows and content for TV and radio. Semira also covers entertainment world to several Finnish newspapers and magazines.