Member Profile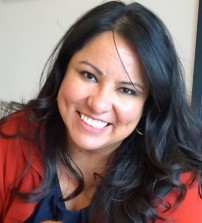 Toni Gonzales

Primary Outlet:

Freelance (Remezcla)

Additional Outlets:

(Freelance) LEJA (Latino Entertainment Journalists Association)

Website:

Twitter:

Biography:

Toni Gonzales has been in television since her sophomore days in high school. First in Roswell, NM as an intern then moving to Albuquerque as an editor. Soon she would be in Tampa, Florida where she would go from the edit bay in a newsroom to the edit bay of a syndicated movie show called "Star Watch" with fellow CCA member Sam Hallenbeck. Next, she would be co-producing and traveling the world with the show, all the while beginning her film/television critiquing and writing. Reelz Channel would scoop her up next where she was a Specials Producer. It was there that she would earn her invitation into the Producers Guild of America. After returning to Florida for another stint producing she would continue to write as a freelancer. In 2018 she would co-found LEJA (Latino Entertainment Journalists Association) as its Vice President alongside fellow CCA members Clayton Davis, Kiko Martinez, and Niki Cruz. Today she is a freelance writer in Las Vegas, NV who continues to move forward and highlight the latino voice in Hollywood. Toni makes volunteers with organizations that save Golden Retrievers from Korean meat markets, she makes a mean salsa, and considers Super Bowl a national holiday (trying to prove her wrong is futile).