Member Profile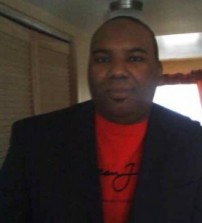 Travis Hopson

Primary Outlet:

Co-President Super Hero Awards, CCA| Punch Drunk Critics

Additional Outlets:

WBAL-FM, NewsChannel 8, WETA Around Town

Website:

Twitter:

Facebook:

Biography:

Travis Hopson has been reviewing films since before he even knew what film criticism was. In 2008 he began the Punch Drunk Critics website, which quickly grew into one of DC's largest and most popular sites for movie reviews and film news. At the same time he began co-hosting the Punch Drunk Podcast, and became the lead DC film critic at Examiner.com. In 2011 he joined the distinguished panel of film critics on WETA Around Town, and began sharing his reviews on Baltimore's WBAL Morning News. While barely having time enough to breathe, Travis also began hosting his own online show, Cinema Royale, which airs every week.