Member Profile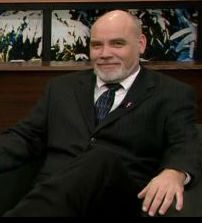 Tim Lammers

Primary Outlet:

WCCO-AM (Audacy); 'Tom Barnard Morning Show Broadcast' (Hubbard Broadcasting)

Additional Outlets:

WJON-AM (Townsquare Media), KLZZ-FM (Townsquare Media), TomBarnardshow.com; TheBSShow.net

Website:

Twitter:

Facebook:

LinkedIn:

Biography:

Mentored by the late Bill Carlson (a longtime entertainment reporter and CCA member), Tim Lammers has been reporting on movies since 1991. Tim's background includes work in radio, television and print, online and magazines. In addition to his reviews, Tim over the years has done more than 2,000 one-on-one interviews with major actors and filmmakers. From 1999 to 2020, Tim's movie features appeared on the Internet Broadcasting network (later Nexstar Digital), a platform that at its height provided entertainment content to more than 70 different ABC, CBS, NBC, FOX and CW television station websites nationwide. Currently, Tim does interviews, and writes movie news and features for the national entertainment site Looper.com. Tim is also the owner and operator of the film and TV news site DirectConversations.com, which features his reviews and interviews. Tim also reviews films weekly on various radio stations in Minneapolis and throughout Minnesota, including WCCO-AM (also streaming programming), WJON-AM and KLZZ-FM. He also appears weekly on the podcasts "Tom Barnard Morning Show Podcast," "The Family on the Tom Barnard Show" and "The BS Show" with Bob Sansevere. Tim has also made hundreds of appearances as a movie reviewer on NBC-TV affiliate KARE-TV, as well KQRS-FM in Minneapolis. Tim is also the author of "Direct Conversations: The Animated Films of Tim Burton," which features a foreword by Tim Burton. He is currently working on a second edition of the book. You can read more about Tim at https://directconversations.com/about-tim-lammers.