Member Profile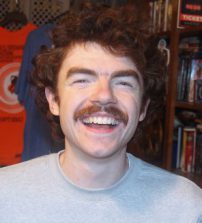 Thomas Manning

Primary Outlet:

Screen Scene on WNCW 88.7

Additional Outlets:

Meet Me at the Movies, Queen City News, Elements of Madness

Website:

LinkedIn:

Biography:

Hailing from the small town of Boiling Springs, North Carolina, Manning is a member of the Critics Choice Association, NC Film Critics Association, and SEFCA. He is a writer and broadcast talent for Screen Scene, a weekly segment on the NPR affiliate WNCW 88.7 FM (wncw.org). Manning is also a recurring guest entertainment journalist for Fox 46 Charlotte on Queen City News. Since June 2019, Manning has been a co-host on Meet Me at the Movies, a weekly local television show produced by Cleveland Community College in Shelby, North Carolina. Additionally, Manning is the Senior Interviewer for Elements of Madness, where he has contributed since March 2019. He also participates in the Arts and Faith Ecumenical Jury during awards season. Manning is a graduate of Gardner-Webb University ('22) with a double major in Communications and English.