Member Profile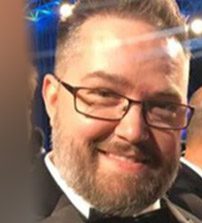 Tom Santilli

Primary Outlet:

WXYZ Channel 7, Detroit

Additional Outlets:

WMYD (TV-20), WADL (TV-38), FOX-2 Detroit (WJBK)

Website:

Twitter:

Facebook:

Biography:

Tom Santilli is a respected journalist, TV personality, RottenTomatoes-Certified Film Critic and former President of the Detroit Film Critics Society. He is also a current member of the Online Film Critics Society and the Critics Choice Association. Tom is the Executive Producer and co-host of the TV show "Movie Show Plus" which has aired in the Detroit market in some form for nearly 25 years and is the #1-rated local program in Detroit. He is also the film critic for WXYZ Channel 7 Action News (ABC-affiliate) in Detroit. Tom also appears frequently as a guest critic on the TV show "CriticLEE Speaking" with host Lee Thomas on FOX-2 in Detroit. Tom's reviews have been featured nationally and a blurb from his review of David Chase's film, "Not Fade Away," appears on the front cover of the DVD/Blu-Ray release. Tom graduated from Central Michigan University with a degree in Broadcast & Cinematic Arts. His movie reviews led him to be chosen for a national campaign for National CineMedia, where he was featured in movie theaters across the country as one of America's "Top Movie Critics."