Member Profile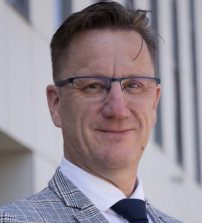 Viktor Dudas

Primary Outlet:

www.filmszakerto.blog.hu

Additional Outlets:

www.index.hu, www.mandiner.hu; TV channels: M1, DunaTV, M5, RTL Klub, TV2, ATV; Radio stations: MannaFM, Spirit F

Website:

Facebook:

LinkedIn:

Biography:

He began his professional career in 1997 as founder editor-columnist of the Hungarian edition of the MAX magazin which he became the Editor-in-Chief of in 1999. He started working at VOX mozimagazin® in 2001 which became leader on the market during his guidance. Besides his work as an Editor-in-Chief and brand-manager, in 2004 he started working on getting Hungarian films on the international market. He continued this activity in 2012 under the auspices of the Hungarian National Film Fund. From 2013 to the end of 2017, he worked as chief consultant at the MTVA (a.k.a Hungarian Public Media). His critical opinions on films and his views on film-related issues are regularly sought by all areas of the Hungarian media, which he expresses through his own #filmszakerto brand. He has been a commentator for nine Academy Awards broadcasts in Hungary, and he hosted several other film awards. In his professional career, radio and show hosting have been present almost all the time. He is currently the presenter and producer of his new weekly programme CINEmanna on MannaFM.