Member Profile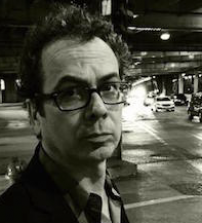 Ray Pride

Primary Outlet:

moviecitynews.com / newcityfilm.com

Additional Outlets:

Newcity (Chicago) Filmmaker (Filmmakermagazine.com)

Website:

Twitter:

LinkedIn:

Biography:

Ray Pride is news editor of Movie City News. He is longtime film critic of Chicago's Newcity and has written for the Reader and The Chicagoan, as well as indieWIRE, Cinema Scope, Nerve, Salon, BBC, Time Out NY and Filmmaker where he is a contributing editor. Ray is also a photographer.